Products and services
Data Analysis
Companies invest a great amount of money each year in subscribing to or collecting consumer survey data. This data is, however, only as valuable as the decisions that flow from it. Potentiate's award-winning data analysis and reporting software helps you make the right decisions.
ESPRI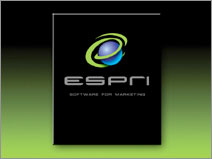 ESPRI optimises existing data by transforming it into information that can be evaluated intuitively. It is simple to use and allows complex relationships between different questions to come alive in graphs and charts. The ESPRI service makes research and sales data more accessible throughout an organisation, easier to query, and much more useful in decision making.
Harmoni
In isolation, data from various sources only tell part of the story. Harmoni brings the full picture into view. While Harmoni has the same base functionality as ESPRI, it goes one step further by consolidating all your data in one place, helping you identify patterns within or across markets, or between sales, advertising and media activity, research, retail audits, economic and customer data — from virtually any source.
Data Cube Libraries
Data Cube Libraries help you share information from ESPRI and HARMONI with a broader, less technical audience.
Data Cube Libraries are a series of preformatted analyses linked together through content and commentary pages for effortless navigation. Inside a data cube, users have the full functionality of HARMONI to explore the data provided and contribute their own insights into a combined pool of knowledge. By eliminating the need to learn how to create analyses, Data Cube Libraries allow users to focus on key insights instead.
Marketing Consoles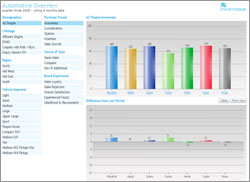 Marketing Consoles are custom-built software programs that show patterns and relationship at the aggregated level to offer a holistic overview of a business. With one click selections and animation, consoles can engage an executive audience in a way that was never possible before. They take the concept of a dashboard to a whole new level both aesthically and functionally and, ultimately, in terms of user value.
Marketing Viewers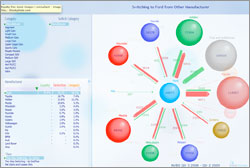 Marketing Viewers are an economical, premade alternative to Marketing Consoles. Although they are not bespoke software, they are retrofitted to your needs for ease of use and usefulness.
Marketing Viewers created to date include:
InfoTrend - for any trend data
InfoSwitch - for any churn data
InfoPlot - for any data best represented on an x/y plot
InfoMap - for any data best distributed across a map (e.g. world map or Japan map)